People
Alan Johnson CHA
President & CEO

Hoteliers International Corporation President & CEO, Alan Johnson, has been an International Professional Hotelier for more than 30 years. His field of work has covered three continents and more than 10 countries.
As an acknowledged and recognized expert, he has contributed with his experience to hotel and resort development--including the opening of prestigious hotels in the United States of America, Thailand, South Korea, Malaysia, China and Australia.
Alan was associated with various international hotel corporations for 10 years and more than 20 years with various independent enterprises, all culminating in the entire project development and management of International Hotels, Casinos and Boutique Style Resorts.
Through his wide range of positions with four and five star international establishments, he has gained strong and extensive experience in all facets of hotel operations and administration, including sales, marketing and public relations. His duties have included replacing management teams where the main aim was to restructure and re-engineer hotel operations.
Alan's knowledge of Asian culture and customs, together with his invaluable expertise in hotel operations, allows Hoteliers International Corporation to promote travel and the services of client hotels to the Asian, European, and United States markets.

Alan also brings a wealth of contacts with airlines, wholesalers, and inbound tour operators--Couple this with his extensive knowledge of a multifaceted market, and you will ensure a high profile and improved profit performance for your hotel in today's highly competitive marketplace.
Alan Johnson's e-mail: Johnson@hoteliers.com.au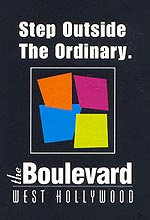 Other Key People
See below for information on our key team members. Click here for contact information.
Robert W. Osborne - Group Accountant and Financial Controller.
Since 1976 he has been an integral part of the financial control and reporting function and has guided the company through many facets of its development and success. Through his financial knowledge and practical approach to hospitality, property and building management the company is recognised for its financial soundness.

Jon Mikulic -
Architect/Design Consultant

As Managing Director of Newline Design, Jon joins with Hoteliers International Corporation Pty. Ltd., to provide creative, practical and experienced architectural, design and project management services for new and existing properties. Newline Design offers experience from various developments over a number of years in restaurants, bars, hotels, motels, nightclubs, serviced apartments, offices, private hospitals and residential developments.