The Company
Hoteliers International Corporation is an experienced award winning management company servicing all areas of the hospitality industry, including hotels and serviced apartments. Click here for a list of our awards.
Hoteliers International can provide the link between owners of properties and the consumer as guest to provide services at an affordable rate while ensuring maximized return to stakeholders.
President & CEO, Alan Johnson CHA, states, "Hoteliers International, can establish or rebuild profitability in properties by exercising management control, establishing direction and developing measurement standards."
Through marketing and advertising, maintenance and upgrading, Hoteliers International can further enhance profitability while controlling costs and expenses.



Protect your investment.
Let Hoteliers International's award winning consultants:
establish or rebuild profitability


solve management systems inefficiencies


re-engineer policies and guest programs


establish effective marketing programs


and/or manage your new developments
Hoteliers International Corporation is also Australia's leading hotel management company. Since the 1970's Hoteliers International has owned, operated and consulted with numerous hotels and tourism associated properties throughout Australia, the Pacific Rim and the USA.
Through continued diversification, Hoteliers International is committed to remaining at the forefront of the hospitality industry.
back to top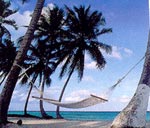 ---
Copyright © 2013 Hoteliers International Corporation. All rights reserved. The material in this site is protected by United States copyright law and international treaties. You may not copy, distribute, or use these materials except as necessary for your personal, non-commercial use. Any trademarks are the property of their respective owners. Please contact our Webmaster with questions or comments about the design or operation of this page. Direct questions about the company to our email. PRIVACY POLICY